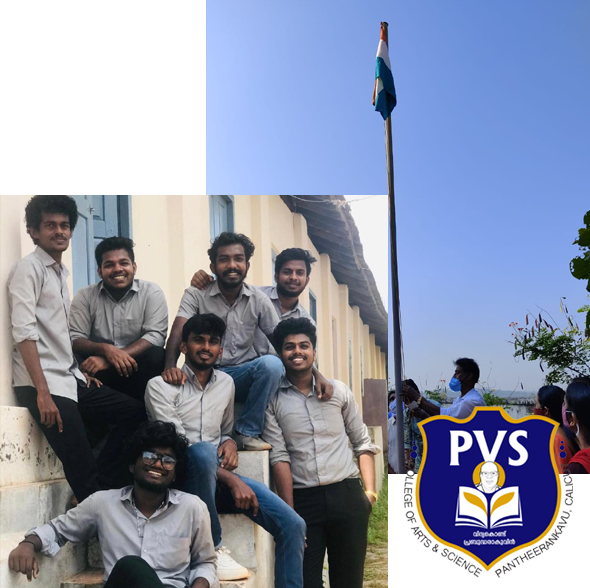 about PVS College
Achieve Your Goals With pvs college
PVS College of Arts and Science is one of the premier institutions run by Pantheerankavu Education Society named after the veteran freedom fighter, committed philanthropist, industrialist, and entrepreneur late P V Sami who has left behind a great legacy in all walks of life. The developmental history of Kozhikode during the 20th century has been blessed with major contributions by this enterprising genius. With his relentless dedicated effort, many business and educational dreams were fulfilled, many dreams found their path, and many inspiring stories took shape. We inherit his legacy. PVS College of Arts and Science is established with the intention of the all-around educational development of the city as well as the future aspirants with diverse dreams.
PVS College of Arts and Science delivers world-class education in 6 courses: B Com with Finance, BCom with Computer Application, B Com Co operation ,BA English, BSc Mathematics, and BSc Physics. With fine infrastructure and a highly proficient teaching fraternity at disposal, we are on course to lead future talents towards their dreams. Three batches of students have completed the course of study. The result of the second batch is expected soon.
---
PV Chandran
Manager
A highly respected businessman and vastly resourceful individual, Shri PV Chandran is the manager of PVS College of Arts and Science.
He has been the head of many successful business ventures and is a well known public figure in Kerala. Son of visionary Late Shri PV Sami, he is the Chairman of Mathrubhumi Publications and managing partner of Kerala Transport Corporation. He is also the President of Kozhikode Sreekandeswara Temple and Sree Narayana Education Society. He has in the past served as the President of Indian Newspaper Society and Malabar Chamber of Commerce. He has been a philanthropist who has served the educational community of the city too.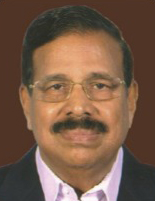 PV Gangadharan
President
Shri PV Gangadharan is a well-known name in Kerala. Not just as a businessman but also as a film producer, movie enthusiast and contributor to the industry,
Shri Gangadharan has proven that he has a sharp business acumen as well as a charitable persona in him. Son of Late Shri PV Sami, he has carried on the legacy that Shri Sami has left behind. Known widely as PVG, he has been the Director of Mathrubhumi Group of Publications, Comtrust Eye Hospital, PVS Hospitals, and Shree Narayana Education Society among others.